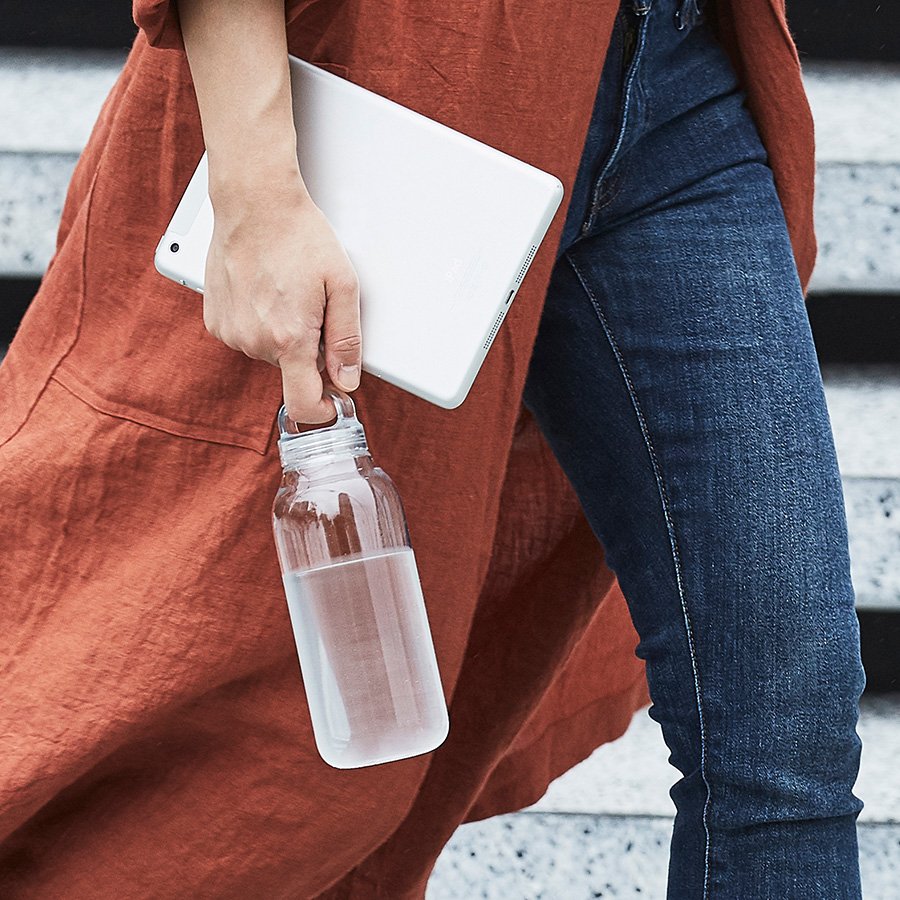 Kinto Water Bottle - Clear 17 oz.
Regular price
Sale price
$15.00
Unit price
per
Lightweight and compact WATER BOTTLE lets you hydrate effortlessly. Made of high quality transparent copolyester, it is durable and scratch resistant. The lid opens with a single twist and has a handle that is comfortable to hold, making it convenient to carry around. The bottle's beautiful form and transparency stands out when you put water inside.
SIZE
φ70 x H200 mm / 500 ml
φ2.8 x H8.0 in / 17.0 oz
DETAILS
[Bottle, Lid] Capacity: 500ml/17oz Materials: Copolyester Upper temperature torelance: 80℃/176℉ [Sealing] Materials: Silicone Upper temperature torelance: 100℃/212℉
Do not use abrasive cleansers or steel wool. When using a dishwasher, please store them in the upper basket to avoid force and weight applied to them. Keep out of reach of children. Do not swing the product around as it may cause unexpected injuries or accidents. Do not drop or subject the product to strong impact as it may cause breakage or leakage. Do not shake or shock the product as it may cause liquid to spill. Do not put in dry ice as they may cause the product to expand and break. Do not put the product in a freezer as it may cause warp or breakage. Be careful not to pour too much beverage as it may overflow when closing. Close the cap tightly to prevent spills or leakage when carrying. Ensure the silicone rings are attached correctly. Do not hold sideways as the product is not airtight. Ensure the middle cap and top lid are tightly closed when opening the lid. Do not leave the product under high temperature such as in a car. Do not leave the beverage inside the product for long time as it may spoil. Do not use the product with citrus fruit juices as it may deteriorate due to terpene contained in the fruit's skin. Do not pour in boiling water as it may cause scalds and warpage. Some products may have roughness on the surface due to the polishing process to remove sharp parts. Some products may have thin lines on the surface due to plastic manufacturing process.
Recently viewed products
Continue where you left off