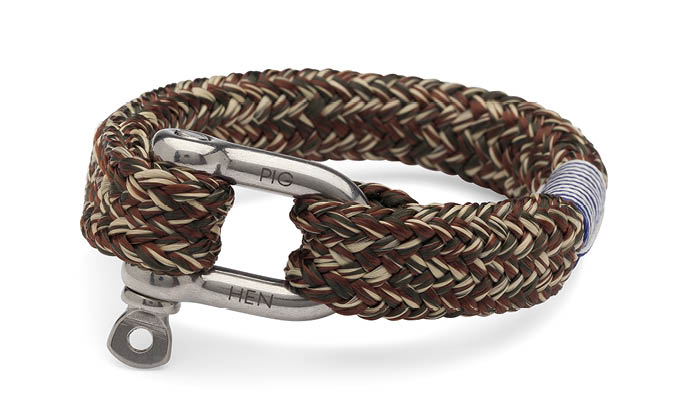 PIG & HEN -Fat Fred Rope Bracelet - Army/Brown/Sand
Regular price
Sale price
$99.00
Unit price
per
Fat Fred is the ship's cook: a tough guy who doesn't know his own strength. There is absolutely no question where he got his name from once you see him. Intimidating at first sight, Fred has got a big heart. He's got your back whenever you need him – whether what you need is a comforting meal, or a strong pair of arms to toss your enemies over-board.
Fred has a 6mm shackle and is 14mm wide.
Every bracelet is handmade in Amsterdam.
Recently viewed products
Continue where you left off