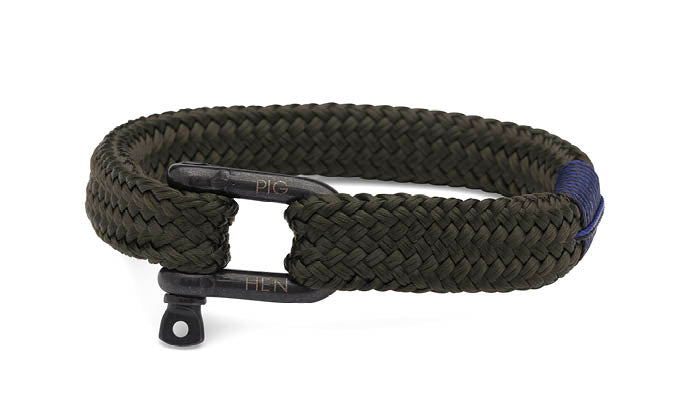 PIG & HEN - Reserva Ron Rope Bracelet - Army
Regular price
Sale price
$99.00
Unit price
per
You better get your etiquette on point and your shoes polished when Reserva Ron invites you for a drink. The cream of the crop, the pick of the bunch, the crème de la crème: only the best is good enough for Reserva Ron. Whether it's his friends, his food, his women or his wine, Ron knows what's the top of the heap and he won't settle for less.
Ron has a 5mm shackle and a 12mm wide rope.
Every bracelet is handmade in Amsterdam.
Recently viewed products
Continue where you left off